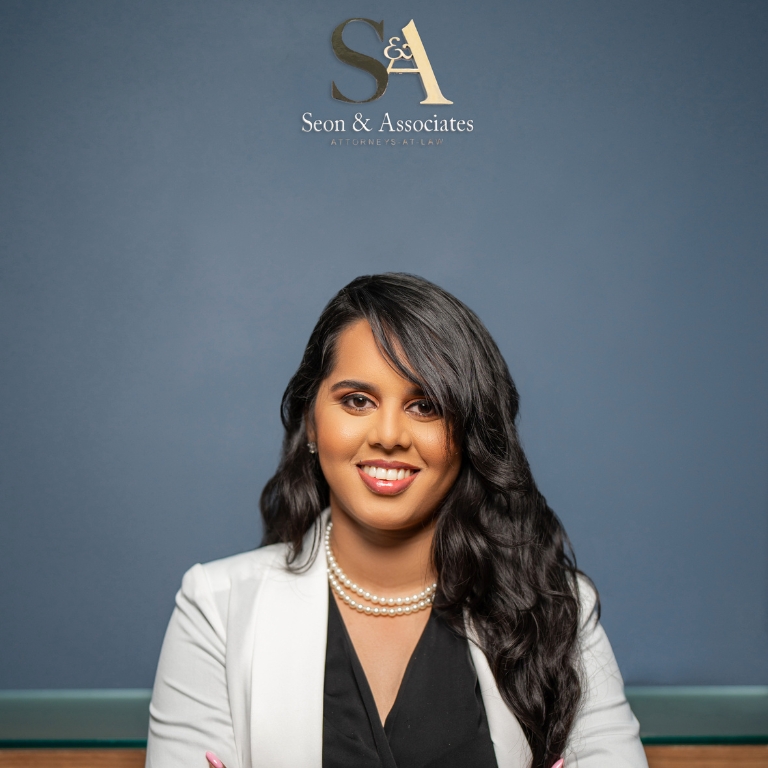 Sephorah Khan
Position:

Associate

Experience:

1 year

Location:

Juris Chambers, Brigade House, Lucas Street, St. George's, Grenada, W.I.

Email:

skhan@seonlaw.com

Phone:

(473) 435-1770
Sephorah Khan is the latest addition to the Attorneys-at-law at Seon & Associates. She is driven by an unwavering passion for law and justice, with a deep sense of dedication to ethical principles.
Sephorah's experience spans various domains, including civil litigation, banking and finance, intellectual property, probates and estates, real property, employment and labour law, and personal injury cases. Her passion for sports and entertainment law also adds a dynamic dimension to her professional pursuits. 
Beyond her legal career, Sephorah advocates for a well-balanced work-life integration, and is an avid sports enthusiast. She finds solace in the beauty of the beach and cherishes outdoor activities to stay energized.
Sephorah's compassionate spirit extends beyond her legal practice, as she dedicates her spare time to volunteering and supporting underprivileged individuals. 
Her vibrant personality and passion for justice makes her a valuable addition to Seon & Associates.