Providing over 2 decades of dedicated service and zealous representation for our clients
Founded in November 2000, Seon & Associates has evolved from a sole practitioner enterprise into a flourishing legal establishment in Grenada. Our dynamic team, comprised of four resident Attorneys-at-law, is dedicated to offering an extensive array of legal solutions to both local and global clients.
Our proficiency spans various domains, encompassing corporate and commercial law, real estate transactions, legal advisory, banking and finance, and civil litigation across all tiers of the judicial system. Additionally, we adeptly handle matters pertaining to family law, probate and estates, trademarks, as well as employment and labor issues, all catering to the needs of our national and international clientele.
In 2023, we expanded our global footprint by affiliating with Multilaw, an elite network of independent law firms. We take immense pride in our participation, as it grants us access to a vast reservoir of legal resources and international expertise.

Seon & Associates maintains an illustrious track record of delivering unparalleled legal services that transcend geographical boundaries. Our tried and trusted expertise, together with our unwavering commitment to ethical standards, have become the trademark of our legal practice and form the core of our reputation steadily built over two decades of service.
Practice Areas
At Seon & Associates, we provide comprehensive legal services to individuals, businesses, and organizations across a wide range of practice areas. Our attorneys have decades of combined legal experience, and we take pride in delivering personalized, high-quality service to each and every client.
Why Choose Seon & Associates
We are a dedicated, experienced and results-driven law firm. We strive to alleviate the challenges of selecting a law firm, recognizing that the process can be daunting for our clients. Our dedication to providing top-tier legal services is demonstrated by the reasons clients choose to work with us. At Seon & Associates, our commitment to our clients is unwavering.
EXPERIENCE
With over 50 years of combined legal experience, our attorneys have the knowledge and expertise to handle even the most complex legal matters.
GLOBAL REACH
We have worked with law firms across the globe, giving us a unique perspective and ability to navigate international legal matters.
PERSONALIZED SERVICE
We take the time to get to know each of our clients and their unique needs. You can trust us to provide personalized service and attention to detail every step of the way.
what our clients say
We highly value the feedback of our clients at Seon & Associates and take pride in sharing
some of their thoughts and experiences with you.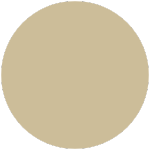 "Your exceptional support, diligence, and follow-through were amazing. Grateful for your help, and looking forward to future property ventures with your team."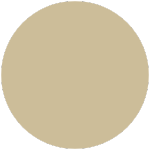 "We are looking forward for our upcoming journey to our new homeland. The assistance you provided throughout this complex process was truly commendable and unforgettable."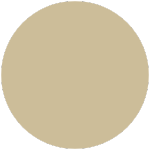 "Your meticulous preparation for our defense, including supporting documents and past cases, is impressive. Thank you for your diligent hard work."
Meet our attorneys
Get to know the attorneys behind Seon & Associates. Our experienced and diverse team of legal professionals are dedicated to providing top-tier legal representation and personalized service to our clients. Learn more about our attorneys and their areas of expertise.
BOOK A CONSULTATION
Scheduling a consultation with our experienced attorneys is simple and convenient.
Use our online booking system to select the date and time that works best for you and take the first step towards resolving your legal matters.