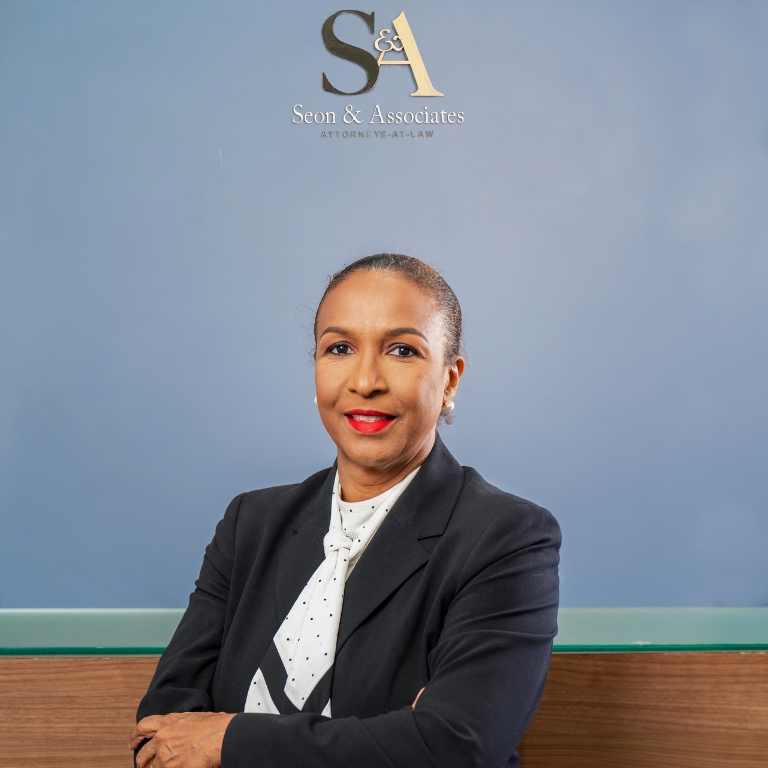 Leslie-Ann Seon
Position:

Founder, Principal

Experience:

32 years

Location:

Juris Chambers, Brigade House Lucas Street, St. George's, Grenada, W.I.

Email:

laseon@seonlaw.com

Phone:

(473) 435-1770
Leslie-Ann Seon is the founder of the firm, a strong proponent of integrity in practice – a forceful personality with a mischievous sense of humour.
She currently practices in the areas of corporate and commercial law, real estate, equity, and debt financing, cross border-transactional advisory work, employment law, insolvency, and civil litigation support services.
No matter the profile of the client, as Grenada Counsel, she has zealously represented financial institutions, statutory bodies, private companies, non-profit organizations, multinational corporations, high-net-worth individuals, and the disadvantaged.
Leslie-Ann has worked consistently with regional and international law firms in a variety of local and cross-border legal matters involving corporate finance, mergers and acquisitions, real estate project developments, transactional advisory work, and multijurisdictional insolvency proceedings.
In her spare time, Leslie-Ann enjoys spending time with family and friends, travelling, and volunteer work. She is an avid sports enthusiast and a fan of cricket, tennis, football, and track and field. She has a passion for politics, Caribbean integration, French cuisine, and supporting worthy social causes. 
She recently started her pet project; a Podcast – Seon180, a Caribbean platform in which she engages in frank, fearless, and fun discussions on personal and professional issues with compelling Caribbean voices urging the audience to be bold, take risks and move beyond neutral.
Leslie-Ann is admitted to practice at the Bars of Grenada, Barbados, and the British Virgin Islands.